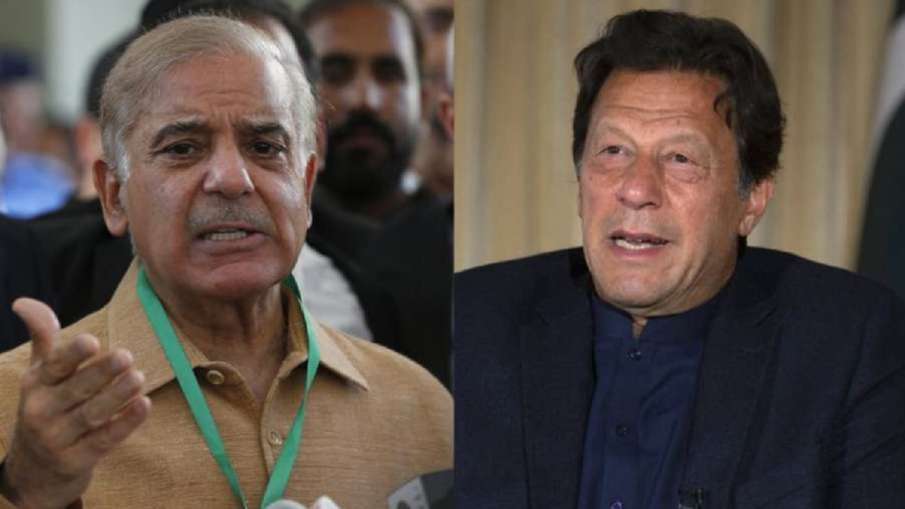 Pakistan News: Pakistan Prime Minister Shehbaz Sharif lashed out at Pakistan Tehreek-e-Insaf President Imran Khan. He compared former Pakistan PM Imran Khan to the RSS. He compared Imran Khan to the Rashtriya Swayamsevak Sangh (RSS). This statement of Pak PM Shahbaz Sharif came at a time when police raid was going on at Imran Khan's house in Lahore. During this, violent clashes also took place between the police and the workers of Imran's party. Today itself, Imran Khan appeared in the Islamabad court in the Toshakhana case and got protection from arrest till March 30. However, the court has also directed Imran Khan to be present in person again in the next appearance.
In the midst of all this, Pakistan's PM Shahbaz Sharif fiercely targeted Imran Khan. Shahbaz Sharif spewed venom against Imran in a tweet and said that 'if anyone had any doubt, Imran Niazi's actions in the last few days have exposed his fascist and extremist tendencies'. "From using people as human shields to hurling petrol bombs at the police to leading 'jathas' to intimidate the judiciary, they have learned something from the RSS book," he said.
Maryam Nawaz also targeted Imran
Pakistan Muslim League-Nawaz (PML-N) senior vice-president Maryam Nawaz said the government should deal with Imran Khan-led PTI as a terrorist organization and the time for talks with the ousted prime minister has passed. Launching a scathing attack on Imran Khan at a press conference in Lahore, Maryam Nawaz said the PML-N leader created a "scene" at her Zaman Park residence. He also said that Imran Khan declared a "revolt against the institutions of the state".
read this also:
Owaisi lashed out at Bageshwar government, 'the enemy of the constitution who talks about Hindu nation', know what he said on Atiq Ahmed?
Imran Khan's arrest warrant canceled amid clashes between police and supporters in Islamabad
China is putting strings, but Bangladesh trusts India, a new chapter in the relations between the two countries started from today