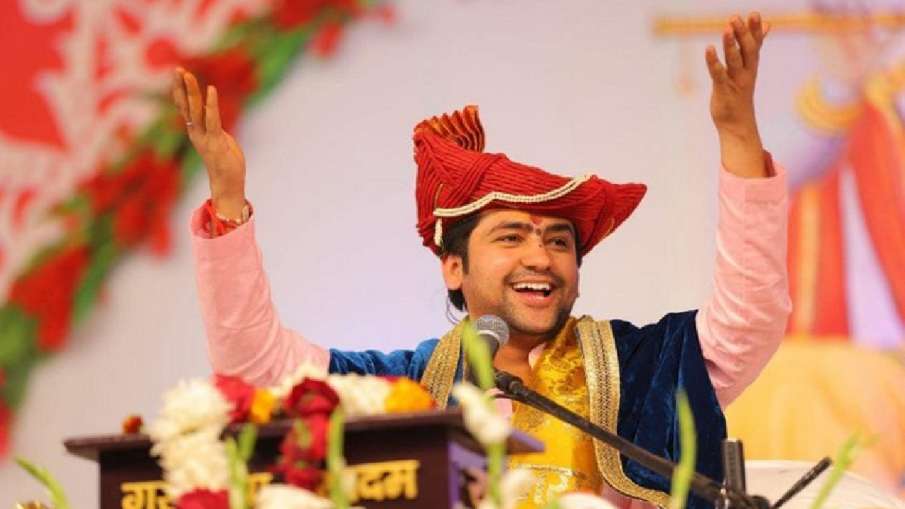 Mumbai: Dhirendra Shastri of Bageshwar Dham will hold a two-day court in Mumbai from today, regarding which the Andhashraddha Nirmulan Samiti has written a letter to the police demanding an immediate ban on Baba Bageshwar's program. Controversial narrator of Bageshwar Dham, Dhirendra Krishna Shastri has reached Mira-Road in Mumbai on Saturday. This program has been organized by the Bharatiya Janata Party. However, there is also a huge protest in the city regarding this. Let us tell you that a program of Baba Bageshwar's discourse has been organized on behalf of BJP MLA Geeta Jain, District President Ravi Vyas, Treasurer Suresh Khandelwal on Saturday and Sunday. Regarding this, a plan has been made to gather people in about 7 acres of ground.
Baba Bageshwar said – the dream of children will be fulfilled only from Maharashtra
Baba Bageshwar Dhirendra Shastri said that when I was coming to Mumbai, my mother had said, he is going again, then there will be a dispute. I had told my mother – you just give blessings, the disputes will continue. As long as there is life, you just give blessings, we will tie the haters of the opponents of religion there too. Dhirendra Shastri said that people are asking us why are you going to Mumbai, my answer is that our dream of a child will be fulfilled only from Maharashtra.
Baba said – Maharashtra is the land of saints. Our Sanatan dream can be fulfilled from Maharashtra. Open the pank, this bird says to me, the flight is still pending. Mumbai is not my destination, the rest of India is yet to come. The whole of India has to be made of Ram. People will not leave us. But we will not leave either. It is the job of the people to protest but we should not talk too much about them. Next time when he comes, I want whole Maharashtra Rammay. Now India will remain as a Hindu nation.
Congress-MNS have protested
Congress state president Nana Patole has opposed Dhirendra Shastri's programme, while Mira-Bhayander MNS leader Sandeep Rane has also demanded a ban on the programme. On this, MLA Geeta Jain said that Dhirendra Shastri represents the faith of the people. BJP District President Ravi Vyas said on the statement of Congress State President Nana Patole that Congress has always been anti-Hindu. She has been doing appeasement politics.