Parineeti Chopra and Raghav Chadha announced the news of their engagement with a set of dreamy pictures on Instagram. From the beautiful decor to Parineeti-Raghav dancing to desi beats, their engagement album screams love from a mile and a half away. The couple looked absolutely adorable as they twinned in ivory ensembles for the function. Now, Parineeti shared a collage on Instagram Stories. It features priceless moments from Priyanka Chopra's wedding and Parineeti's engagement. In the first pic, Parineeti is applying haldi to Nick Jonas at their wedding in 2018. Next, Priyanka is seen putting tilak on Raghav Chadha's forehead. Parineeti, resharing the collage, called it a "full circle moment".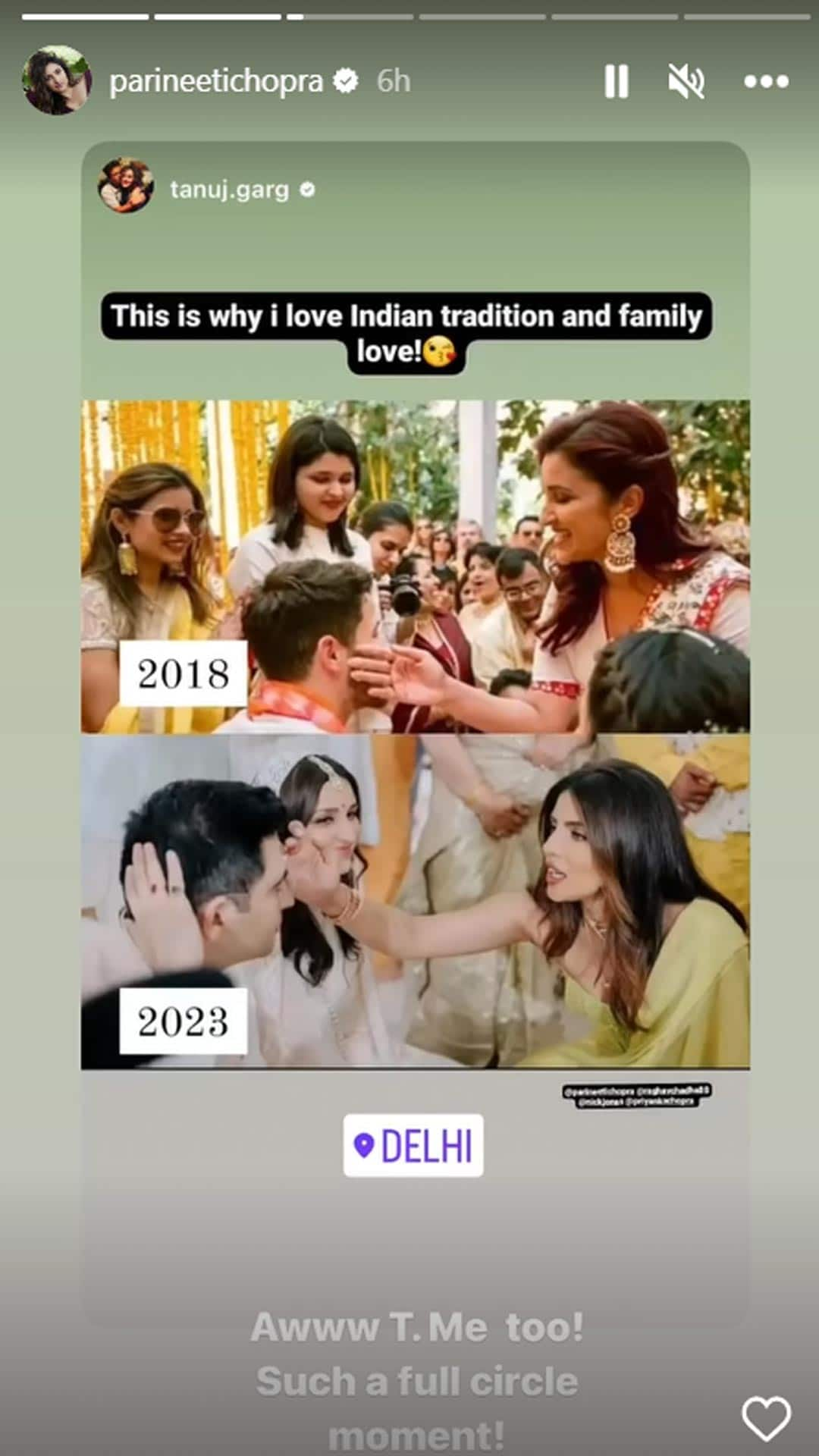 Parineeti Chopra also shared a picture of herself and her brothers, Shivang and Sahaj Chopra, where the siblings are having a blast. Their adorable bond is too cute to miss.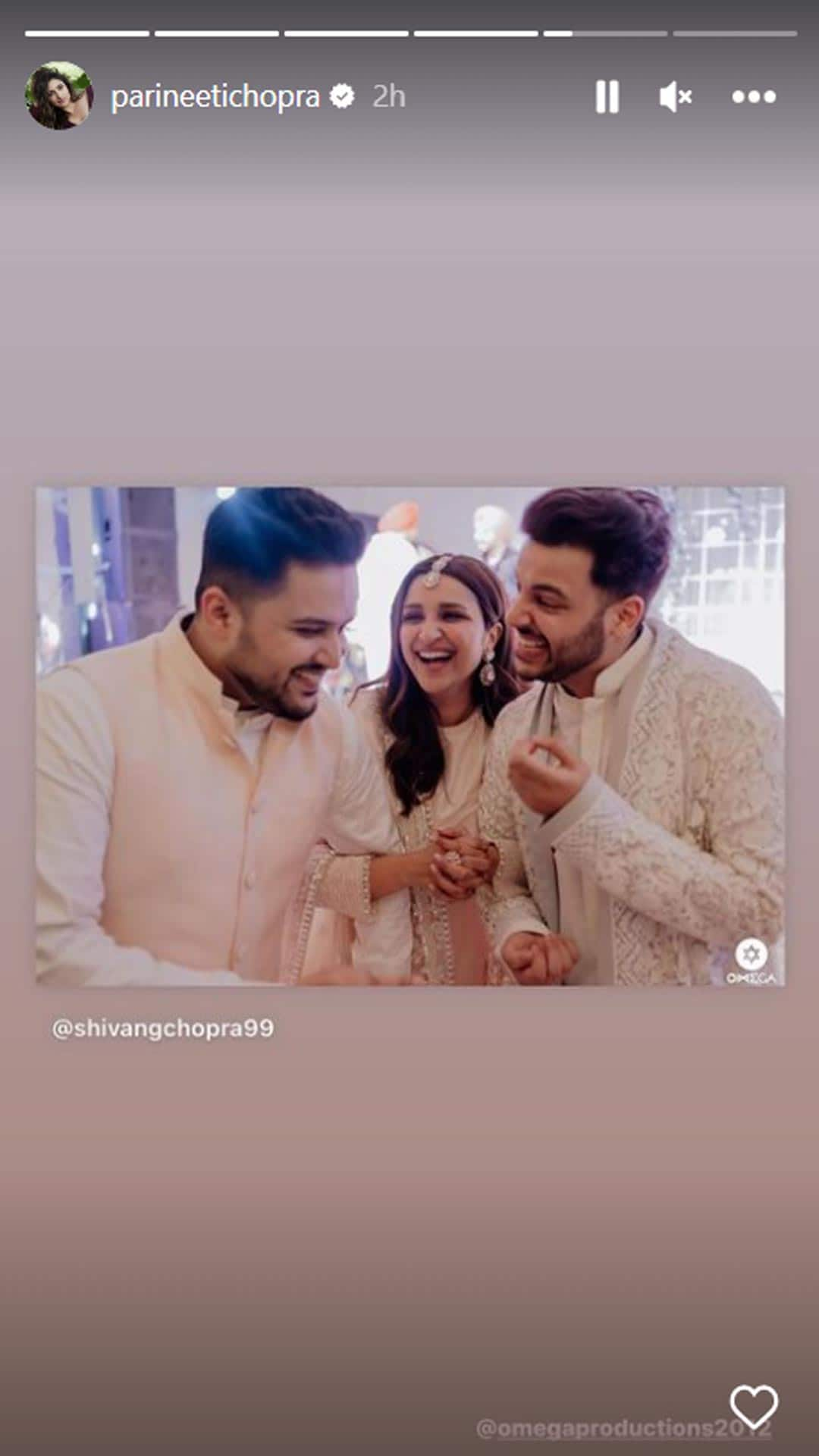 In addition to treating her social media family to some new pictures, Parineeti Chopra had penned a heartfelt note about finding her soul mate. Parineeti wrote, "When you know, you know. One breakfast together and I knew – I had met the one. The most wonderful man whose quiet strength would be calming, peaceful and inspiring. His support, humour, wit and friendship are pure joy. He is my home."

The Ishaqzaade star further mentioned how her engagement was a dream come true with a lot of love, laughter and dancing. Parineeti Chopra continued, "Our engagement party was like living a dream – a dream unfurling beautifully amidst love, laughter, emotion and loads of dancing! As we hugged those, we loved dearest and celebrated with them, emotions overflowed. As a little girl in awe of princess stories, I had imagined how my fairytale would begin. Now that it has, it is even better than I had imagined.



Parineeti Chopra and Raghav Chadha got engaged in Delhi on May 13, with the event being attended by their close family and friends only. The couple have known each other for years.