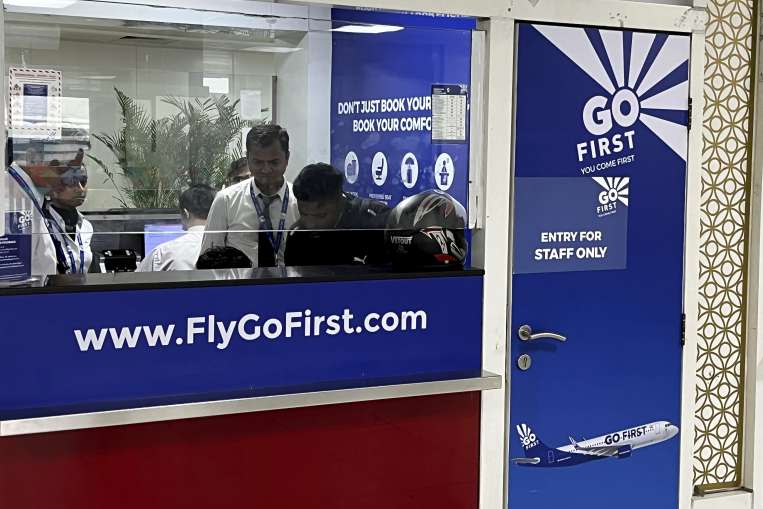 National Company Law Appellate Tribunal (NCLAT) on Monday upheld the NCLT order accepting the plea of ​​airline company GoFirst to voluntarily go into the bankruptcy process. A two-judge bench of the appellate tribunal asked several aircraft leasing companies opposing the insolvency proceedings to approach the National Company Law Tribunal (NCLT) for relief in the matter. A bench headed by NCLAT Chairperson Justice Ashok Bhushan said, "The order dated May 10, 2023 allowing the insolvency proceedings is upheld."
Flight operations stopped from May 3
The appellate tribunal gave the direction on four petitions filed by aircraft leasing companies. These companies are SMBC Aviation Capital Ltd., GY Aviation, SFV Aircraft Holdings and Engine Leasing Finance BV (ELFC). These four companies have given around 22 aircraft to the Wadia group company. Aircraft leasing companies are opposing the decision of the principal bench of NCLT in Delhi. As part of the decision, the NCLT has allowed GoFirst's petition seeking voluntary insolvency proceedings. NCLT has appointed an interim resolution professional to look into the Go First cases. Also, its board of directors was suspended as part of the insolvency process. GoFirst has stopped operating flights from May 3.
Order will come on May 30 in Jet Airways case
The National Company Law Appellate Tribunal (NCLAT) will pass an order on May 30 in the case of Jet Airways, which has been closed for the last four years. The Jalan-Kalrock alliance, which was the final bidder for Jet Airways, has appealed to the appellate tribunal to restrain lead lender State Bank of India (SBI) from encashing bank guarantees worth Rs 150 crore. The dispute between the creditors of bankrupt airline Jet Airways and the Jalan-Kalrock alliance, which won the bankruptcy resolution bid in June 2021, is increasing. The matter of encashment of bank guarantee is also a link to this. A two-member bench of the NCLAT on Monday said to complete the hearing on the interim application of State Bank of India (SBI) and pronounce its order on the matter on May 30. Along with this, the bench said that both the parties will have to take steps to implement the debt resolution plan. Debt-ridden airline Jet Airways has been grounded since April 18, 2019. Against this, the insolvency resolution process was initiated in June 2019 and the proposal for the Jalan-Kalrock nexus was approved.
Debt resolution plan not yet implemented
However, the debt resolution plan has not yet been implemented. Meanwhile, the validity of the Air Operator's Certificate (AOC) granted to Jet Airways expired last Friday. No information has been received so far about the application for renewal of this certificate from the alliance.