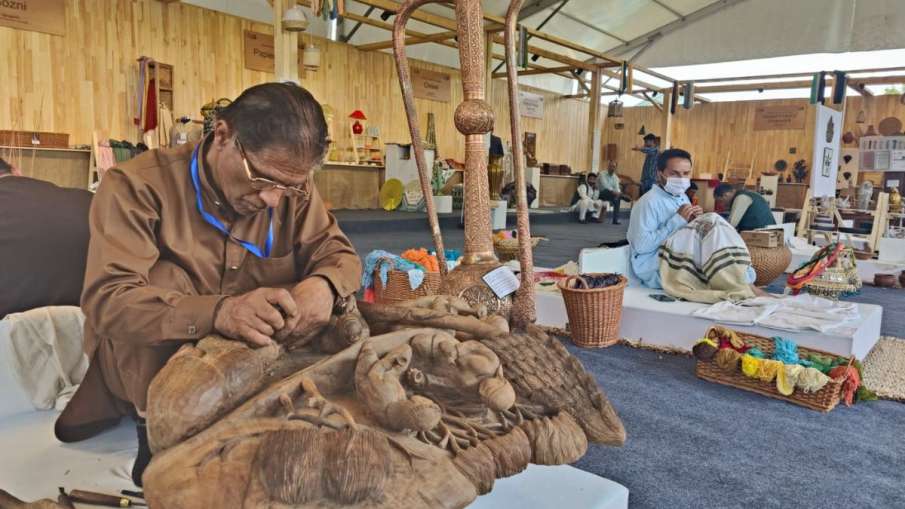 Srinagar: The guests who came to attend the G20 Tourism Working Group meeting held in Srinagar, the capital of Jammu and Kashmir, were stunned to see the workmanship of Kashmiris. The guests from all over the world appreciated the art and craft of the artisans. The Jammu and Kashmir administration had organized an exhibition to bring the workmanship of the artisans to the world, in which foreign guests were prominently exposed to the handicrafts of Kashmir. During this, hope and happiness could be clearly felt on the faces of the artisans.
The administration had set up many stalls
Sherry on the lawn of the Kashmir International Conference Center in Srinagar Kashmir Various stalls were put up including Pashmina shawls, wood carvings and copper utensils. Along with this, many such artists were also brought who are expert in these works. The handicraft art work of these artists enthralled the guests at G20. Talking to India TV, these artisans said that foreign guests were very happy to see this art of Kashmir and also tried to learn it, and many guests also bought fiercely.
The Handicrafts Industry Will Get A Boom!
People associated with handicrafts believe that in Kashmir g20 The handicraft industry here can be tremendously benefited by the meeting. Along with this, tourism will also get a boom and the handicrafts of Kashmir will reach different parts of the world and make their mark. Let us tell you that the handicrafts of Kashmir have a different identity and the artisans engaged in this work have high hopes from this G20 meeting in Kashmir. Tourism in Kashmir has increased in recent times and last year 1.8 crore people came to the state for sightseeing.