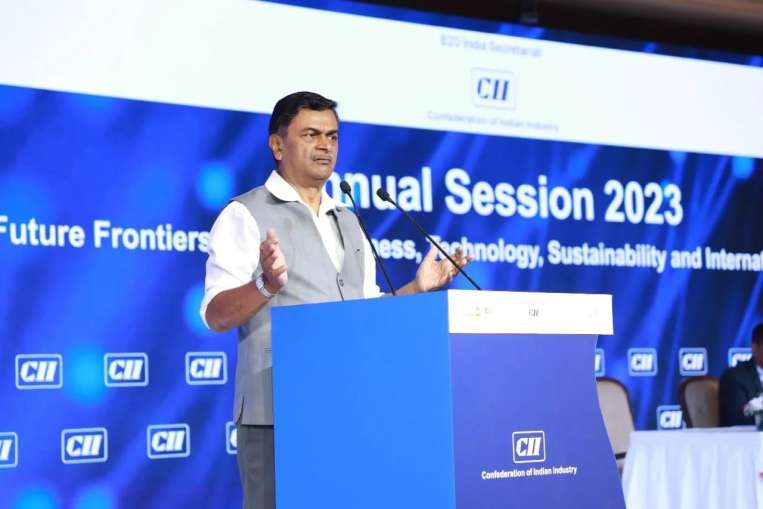 Minister of Power and New & Renewable Energy RK Singh has warned of strict action against the companies which do not complete the power projects on time. Addressing the conclave of the Confederation of Indian Industry (CII) on Thursday, Singh said action will be taken against any developer who misses the date or deadline for starting commercial operations. He said that augmentation of power generation capacity is a major challenge as many of the projects won under the bidding process are not being completed by the respective developers. Singh said that all these projects (power projects) have been won under the bidding process and if they miss the Scheduled Commercial Date of Operation (SCOD), the developer concerned will be barred from participating in the bidding process for a project for one year. will be barred from.
Companies will be banned for five years
The minister said that in case of a second similar case, the companies would be banned for five years. He said that he would include this rule in the policy. He said that the developers of power projects are waiting for the demand to increase, but it will not happen. Singh also said that until battery energy storage becomes viable, India will have to add thermal power capacity to meet the demand. He explained that at present battery storage is Rs 10 per unit and the rate of energy is Rs 2.30.
The tradition of giving free electricity is wrong
Expressing concern over the practice of giving away free power to garner votes, the Union Power Minister on Thursday said it undermines the sector and affects power supply. Speaking about politicization in the power sector, Singh expressed concern over short-sighted politicians promising free power to garner votes. He stressed that there is no such thing as free electricity, as it ultimately puts the burden on the taxpayers who foot the bill. He said that this sector is weakened by the practice of distributing free hawkers and giving free electricity. Singh stressed the importance of timely payments, as failure to do so not only affects power supply but also puts pressure on coal supply, reflecting the challenges inherent in a democratic set-up.