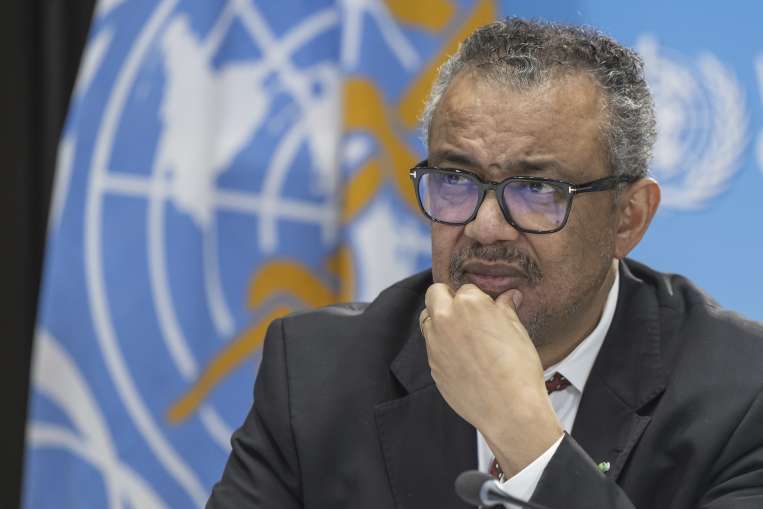 The world may have almost recovered from the deadly outbreak of Corona virus, but now an even bigger and deadlier epidemic has knocked. The World Health Organization (WHO) has warned all countries to gear up for the next pandemic. WHO chief has warned the world that it can be 'more deadly' than the corona virus. He told that there is a danger of deadly epidemic due to various factors. Although he did not tell what is the name of this epidemic which is considered deadlier than Corona. WHO Director-General Tedros Adhanom Ghebreyesus, who recently announced that the COVID-19 pandemic is no longer a public health emergency, underlined that the downgrade does not mean it is no longer a global health threat .
Addressing the 76th World Health Assembly on Monday, he said the risk of the emergence of another variant that could cause a new surge of illness and death, and the emergence of another pathogen with even more lethal potential, remains. Is. He said that while COVID-19 may no longer be a global public health emergency, countries must still strengthen their response to the disease and prepare for future pandemics and other threats. So that when the next pandemic comes, there can be a decisive and collective response.
Pandemic has led us astray: WHO
Ghebreyesus also reminded the world that in the face of overlapping crises, pandemics are far from the only threat we face. The COVID-19 pandemic had significant implications for health goals under the Sustainable Development Goals (SDGs), which have a deadline of 2030, and affected progress towards the triple billion goal announced at the 2017 World Health Assembly. The pandemic has thrown us off course, says WHO chief, but it has shown us why the SDGs must remain our north star, and why we must pursue them with the same urgency and determination with which we fought the pandemic Did.
read this also
The "water of the Black Sea has become a poisonous executioner" of fear, the "party of death" created a stir in the world
Strong earthquake in the Caribbean Sea caused a prolonged upheaval, shook Panama and Colombia