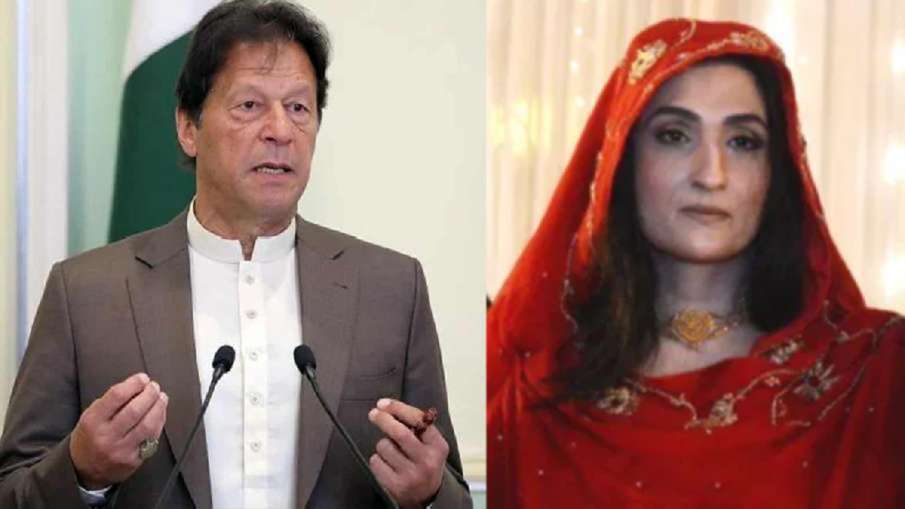 Pakistan News: Pakistan's Shahbaz government has further tightened its grip on former Prime Minister of Pakistan Imran Khan and his Begum Bushra Bibi. Now Imran Khan and Bushra Bibi have been banned from leaving the country. They will not be able to leave the country now. A few days back, the Shahbaz government had offered two places to Imran Khan that if he wanted, he could go to Dubai or London, but in contrast, now Imran Khan has been banned from leaving the country.
Not only Imran, this strictness has also been meted out to 80 members of his party Tehreek-e-Insaf i.e. PTI along with him. These 80 party members have been included in the no fly list. Along with Imran Khan, his Begum Bushra Bibi has also been 'wrapped' in rules and regulations by the government. Imran Khan has termed the government's decision to impose Article 245 in several provinces of Pakistan as an undeclared martial law amidst the strictness imposed by Shahbaz government on Imran Khan and his wife. Explain that under Article 245 of the Constitution of Pakistan, the army is deployed to protect the country.
Petition filed against imposition of Article 245 in these provinces of Pakistan
Imran has filed a petition in the Supreme Court against the government's decision to impose Article 245 in Punjab, Khyber Pakhtunkhwa, Balochistan and Islamabad. In the writ filed in the Supreme Court, Imran Khan says that according to the Pakistan Army Act 1952, the arrest, investigation and trial of people are unconstitutional and illegal.
PTI members are being pressurized to leave the party
Imran Khan said that PTI members are being pressurized by the government of Pakistan to leave the party, which is wrong. This pressure is unconstitutional under Article 17. Imran Khan has demanded the setting up of a commission in the wake of the violence that broke out after his arrest on May 9.
According to media reports, Pakistan's former PM Imran Khan accused Prime Minister Shehbaz Sharif, PMN-N supremo Nawaz Sharif and his daughter Maryam Nawaz, besides former President Asif Ali Zardari, Foreign Minister Bilawal Bhutto Zardari, JUI-F chief Maulana Fazlur Rehman and others. Allegations have been made.
Imran's own people are also leaving, Fawad Chaudhary left the party
Pakistan Tehreek-e-Insaf (PTI) President and former Prime Minister Imran Khan has suffered another major setback. Senior politician Fawad Chaudhary, a close aide of Imran Khan, who was the Information and Broadcasting Minister in power, on Wednesday resigned from the former ruling party PTI. At the same time, he also completely separated from PTI President Imran Khan. So far Shirin Mazari, Faiyazul Hasan Chauhan, Malik Amin Aslam, Mehmood Maulvi, Amir Kayani, Jai Prakash, Aftab Siddiqui and Sanjay Gangwani, among others, have left Imran Khan's party.