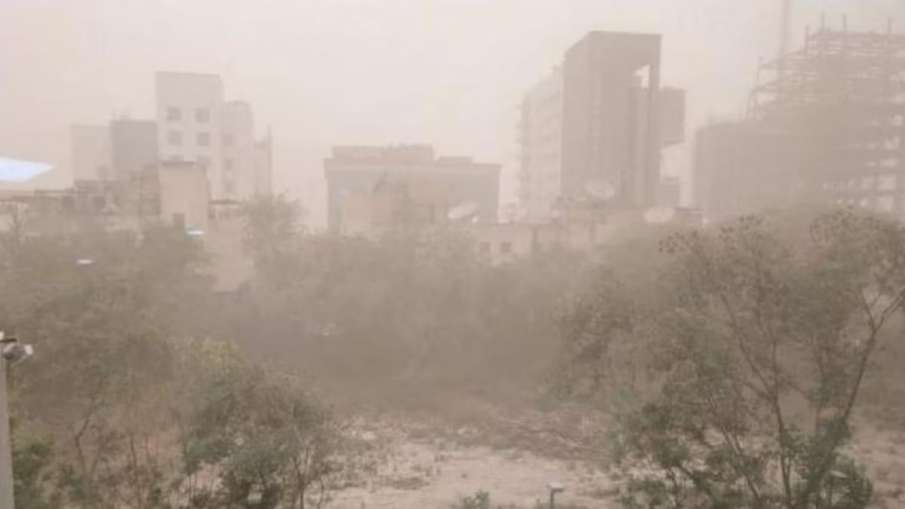 New Delhi: It was raining in Delhi-NCR for the last several days. The hot winds and sun made people miserable. However, there was a change in the weather on Wednesday and people got relief. Although there was strong sunlight and heat in the day on Thursday, but the weather changed in the evening. The weather took a turn and strong winds started blowing. Along with strong winds, drizzle was also seen in many areas of Delhi-NCR. The IMD had also issued a warning of this storm and drizzle.
Yellow alert issued for North India for next few days
Along with this, the IMD issued a warning saying that due to the Western Disturbance at this time, rain with thunderstorms is expected in the next 2-3 days. IMD said that due to this disturbance, there may be heavy rains in many places. The Meteorological Department has issued an Orange Alert for tonight. On the other hand, from Friday to Monday i.e. from May 26 to May 29, the IMD has issued a yellow alert for many parts of the country including North India.
Next week it will rain in many states
While giving an update about the monsoon, the IMD said that it is currently in the Bay of Bengal and the Arabian Sea and in the next 24 hours the situation is becoming such that it will advance rapidly. Along with this, it will rain in Jammu-Kashmir, Himachal Pradesh, Punjab, Haryana and Uttarakhand in the next one week. At the same time, there is a possibility of good rains in many states of South India.