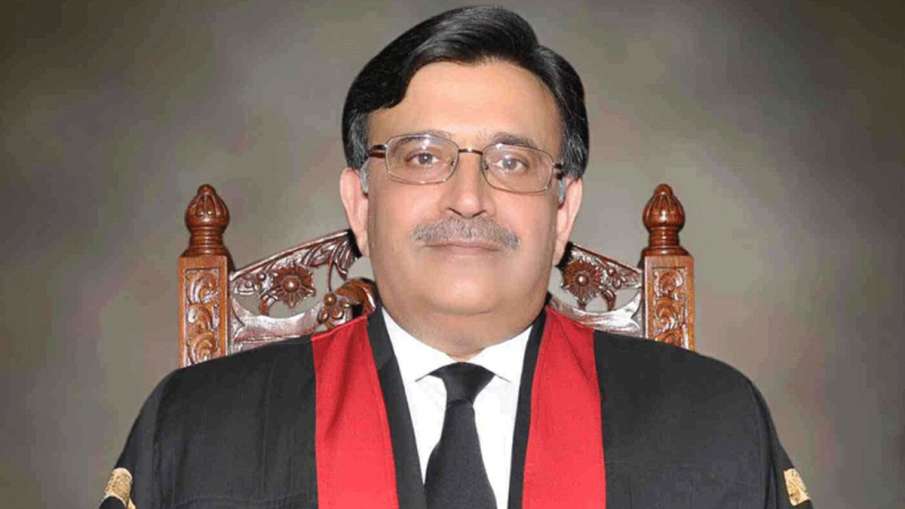 In the audio leak case involving the higher judiciary, Chief Justice of Pakistan Umar Ata Bandial on Friday said that only the Chief Justice has the power to nominate a Supreme Court judge for commissions of inquiry. Please tell that CJP has made this comment regarding the judicial inquiry set up by the Shahbaz Sharif government. A five-judge larger bench of the Supreme Court is hearing a case against the commission of inquiry set up by the government to probe audio leaks involving the higher judiciary.
Last week, the federal government set up a judicial commission to probe over half a dozen leaked audio clips, purportedly featuring some present and former members of the senior judiciary and their family members, to ascertain their "verity". and the "impact on liberty" can be determined. The three-member judicial commission is headed by senior Supreme Court Justice Qazi Faiz Isa and includes Chief Justice of the Balochistan High Court Naeem Akhtar Afghan and Chief Justice of the Islamabad High Court Aamer Farooq.
SCBA has filed a petition against the government's decision
Abid Zuberi, president of the Pakistan Supreme Court Bar Association (SCBA), has filed a petition in the apex court against the formation of the commission by the government, arguing that the body violates Articles 9, 14, 18, 19 and 25 of the Constitution. Used to be. Following this, Chief Justice of Pakistan Umar Ata Bandial has given five-day notice to take up petitions filed against the formation of a judicial inquiry commission to probe the audio leak allegedly involving present and former members of the higher judiciary and their family members. A large bench of judges was constituted. Besides CJP as head, the bench comprises Justice Ijazul Ahsan, Justice Muneeb Akhtar, Justice Syed Hasan Azhar Rizvi and Justice Shahid Waheed.
Attorney General expressed objection regarding the bench
During today's hearing, Attorney General of Pakistan (AGP) Mansoor Awan raised objections against the larger five-judge bench headed by CJ Bandial. At the beginning of the hearing, the AGP objected to the constitution of the bench and the inclusion of the CJP himself in the bench. "I would like to bring to the attention of the court the Sixth Amendment," he said, which pertains to the retirement of Chief Justices of the Supreme Court and High Courts. However, the court expressed disappointment over the government's decision to go ahead with the nomination of judges to the commission probing the audio leak. CJ Bandyal remarked, "The government cannot choose judges of its choice to sit on a bench." It is the jurisdiction of the CJP to nominate judges to the commission.