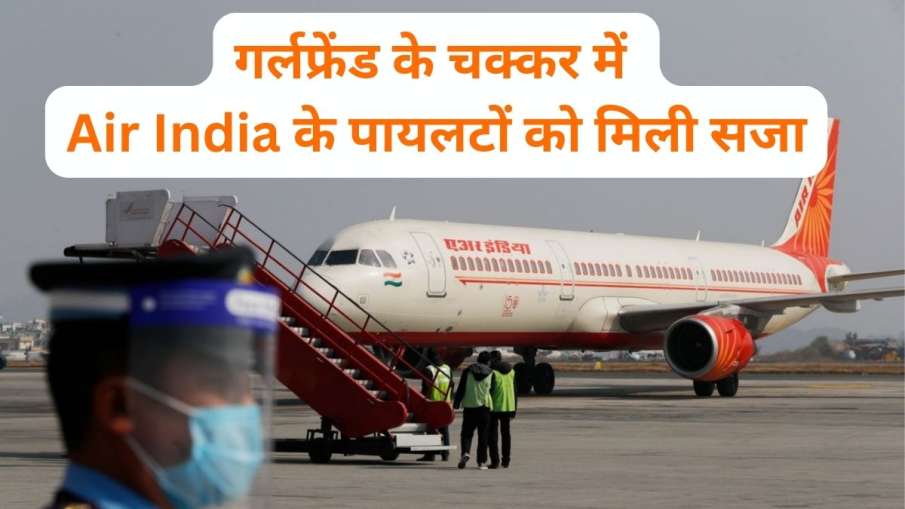 The relationship between Air India and controversies is very old. Now a new chapter has been added to it. Two Air India pilots have had to face strict action from the Directorate General of Civil Aviation (DGCA). DGCA has barred two Air India pilots from flying. Here the case is related to inviting his female friend to the cockpit which is considered prohibited in the aeroplane. The government has considered this arbitrariness of the pilot (Air India Pilot) as a major indiscipline and has sentenced it.
what is the matter
The case is of February 27 this year. A regular Air India flight had taken off on the Delhi-Dubai route. During the flight, the pilot had called his female friend into the cockpit. As per the DGCA's safety norms, no unauthorized person can be allowed inside the cockpit. If this happens, it will be considered a violation of the standards. DGCA got a complete inquiry done on this and if found guilty, action has been taken against the pilots.
pilots banned from flying
A DGCA official said on Tuesday that a report has been received from Air India regarding the incident and the investigation into the matter has also been completed. "Both the pilots involved in the incident have been grounded," the official said. In a statement, an Air India spokesperson said without giving any details of the incident that such cases are dealt with seriously. And people who violate the rules will be banned. DGCA had imposed a fine of Rs 30 lakh on Air India for not reporting another similar case.
Many controversies related to Air India
Even after passing into the hands of the Tata group, Air India continues to have embarrassing incidents. Air India's urine scandal was in news recently when a passenger urinated on another co-passenger in an Air India flight. Apart from this, many cases of misbehavior of passengers have come to the fore in Air India.