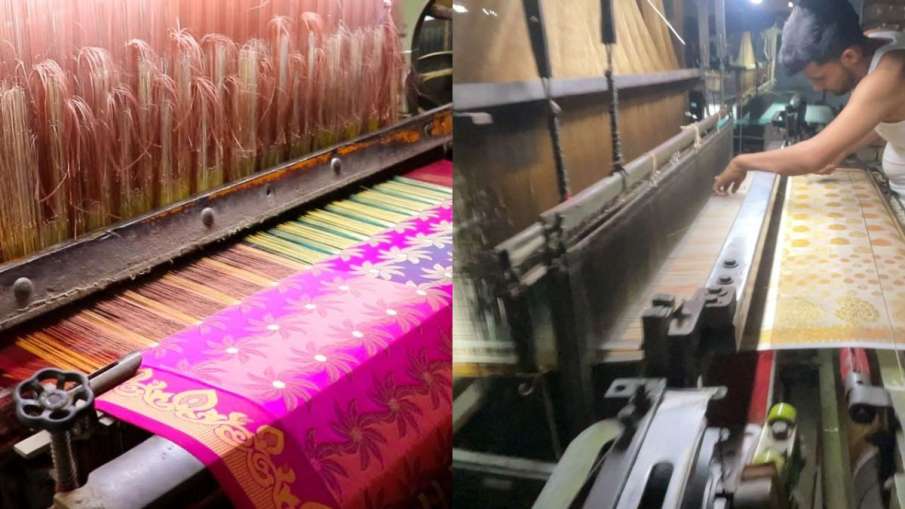 Banarasi Silk Saree Industry: Banaras is the oldest city in Asia. It is also known for Baba Vishwanath as well as the world famous sarees manufactured there. About one-third of the population of Banaras earns its livelihood directly or indirectly from the Banarasi saree business. Ever since PM Modi became the MP of Varanasi, the discussion of that city has started increasing all over the world. From small to big companies are now trying to start their business through Banarasi sarees. In today's time, the weavers there are facing economic crisis. He says that now big companies are eyeing the business of traditional sarees of Banaras, due to which their business is getting affected. Let us try to understand what is the process followed in preparing a Banarasi saree? How much do weavers charge for a saree?
Impact on the earnings of small weavers
Saree weaving is done at certain places in Banaras. A place named Pili Kothi falls on going some distance ahead of one of them from Maidagin Crossroads. There, Ibrahim, who produces sarees with the help of handlooms and powerlooms, tells India TV that these days, ever since big companies have started trying their hands in the Banarasi saree business, the earnings of small weavers have been affected. Is. The labor and cost involved in weaving sarees by hand is more as compared to machine weaving. This is the reason why handmade sarees cost more. Due to the higher rates, customers are preferring to buy machine made sarees. This is affecting sales. Big companies are buying machines from abroad on the basis of investment and are carrying out more production in less time. According to a media report, Titan has made huge investment in handloom industry in Ramnagar. The company has tied up with Angika Hathkargha Vikas Udyog Sahakari Samiti Ltd. and Adarsh ​​Silk Weavers Cooperative Society Ltd. for manufacturing pure silk and gold-silver zari woven sarees.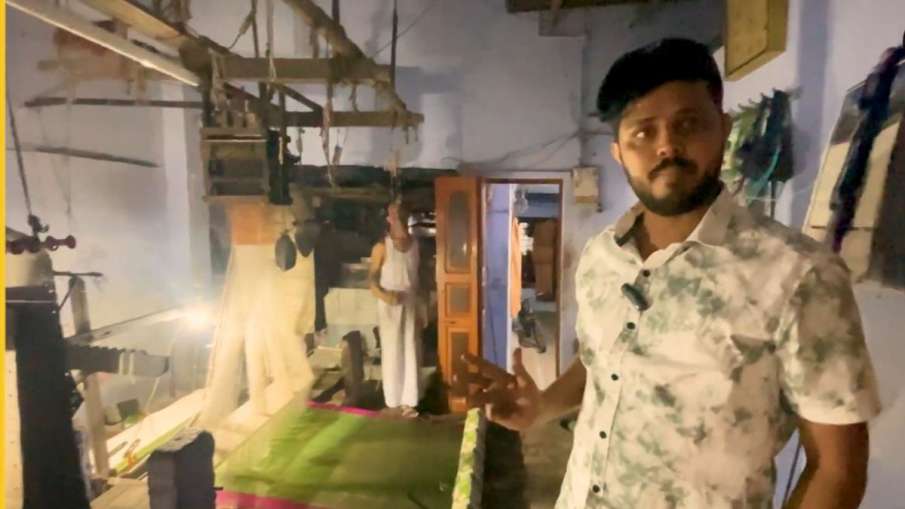 saree maker ibrahim
Technology playing an important role
Handcrafted sarees take a minimum of a week's time, the rest depends on the design of the saree. To make a saree, its thread is first mixed with hot water with the help of a special liquid. That is called dyeing the thread. This work takes up to 20 minutes. The material that is prepared after dyeing is called warp and weft. It takes three days to design a saree by hand. There is work for 8 hours in a day. It takes three days by hand and two hours by machine to design a saree. Ibrahim says that the work which is done in 3-4 days with this machine brought from China is done in 2-3 hours by this machine. In a day 2-3 sarees are designed by the machine.

Weaver preparing saree design with machine
First the thread is dyed. The fabric is made from it, which is of different colors. After that the designing of the saree takes place. Explain that the designing of the saree is done on a special type of paper called leaf. It takes about 1,000 leaves to design one saree. When the saree design work is done, then the weavers start weaving the saree. Ibrahim says that it takes 8-10 days to weave a saree with the help of a handloom. If these sarees are made by machine, then 2 sarees are prepared in a day, but it is not an original saree. Sometimes it takes months to prepare any saree. The cost of a saree ranges from Rs 6,00 to Rs 1 lakh. It depends on the work done on the saree.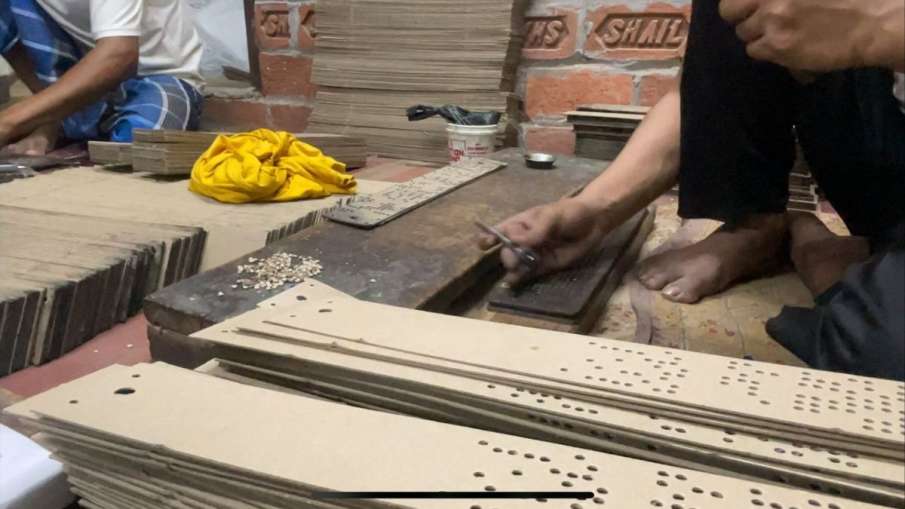 Weaver designing saree by hand
How big is the saree business?
According to a report by Technopark, the saree business in India is Rs 1 lakh crore. Out of this, the share of North India is close to 15 thousand crore rupees. Ibrahim explains that the saree business is mainly done keeping in mind the needs of women above the age of 25 years. If we talk about the business of Banarasi saree, then it is between 3 to 5 thousand crore rupees. This business provides livelihood to 10 lakh people, including about 2.5 lakh weavers. Technopark estimates that by 2025, the saree business of North India can grow at the rate of 6 percent.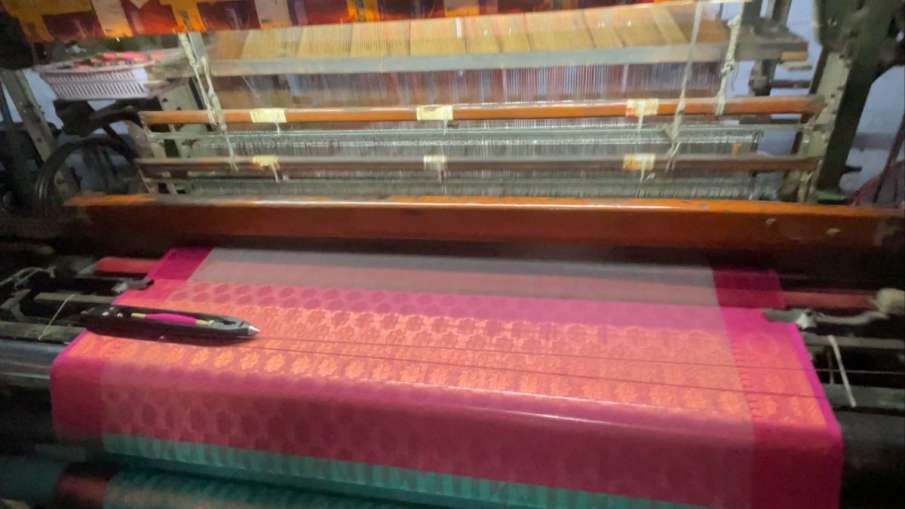 saree knitting machine
This is the history of Banarasi saree
The Banarasi saree business dates back to the time of the Mughals. It is said that artisans from Iran, Iraq, Bukhara Sharif used to weave this design. The Mughals used this art on patkas, sherwanis, turbans, safas, dupattas, bed-sheets, and masands, but in India it was customary to wear sarees, so gradually the handloom artisans brought this design to sarees. Explain that silk and zari threads are used in this.