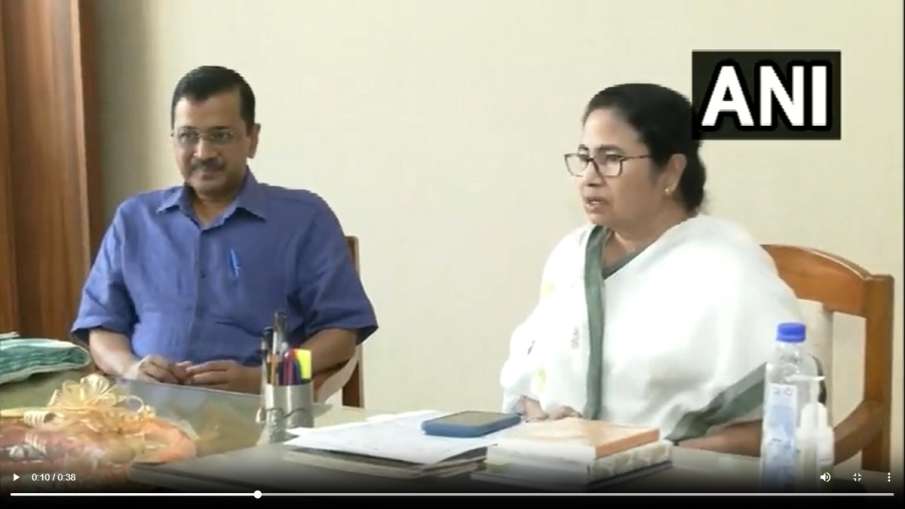 Kolkata: Delhi Chief Minister Arvind Kejriwal and P. Mamta has given a big statement after meeting Bengal CM Mamta Banerjee. He has opposed the central government's ordinance regarding Delhi and has appealed to all non-BJP parties to oppose this ordinance in the Rajya Sabha. He said that if the ordinance is defeated in the Rajya Sabha, it will be the semi-final of 2024.
In fact, Kejriwal's ongoing fight with the LG on the issue of rights in Delhi had largely gone in his favor after the Supreme Court's decision, but after the Centre's ordinance, once again Arvind Kejriwal is seeing his defeat. They do not want to leave any stone unturned in this ongoing tug of war with the Centre. At the same time, in the 2024 Lok Sabha elections, they are trying their best to implement their agenda of keeping the BJP out of power. Kejriwal's meeting with Mamta Banerjee is also being considered as an important part of this episode. Because including Mamta in the anti-Modi front will be considered a big success of this camp.
Bihar Chief Minister Nitish Kumar has also talked about uniting all the opposition parties against Modi, but so far no expected success has been achieved in this. On the other hand, Mamta Banerjee's nephew and TMC leader Abhishek Banerjee was very angry after getting the summons of CBI and she talked about uprooting BJP from the power of the center. After this statement of Mamta, a ray of hope appeared in the effort to unite the anti-Modi camp. It is believed that Arvind Kejriwal has gone to meet Mamta as part of an attempt to connect her with this camp.