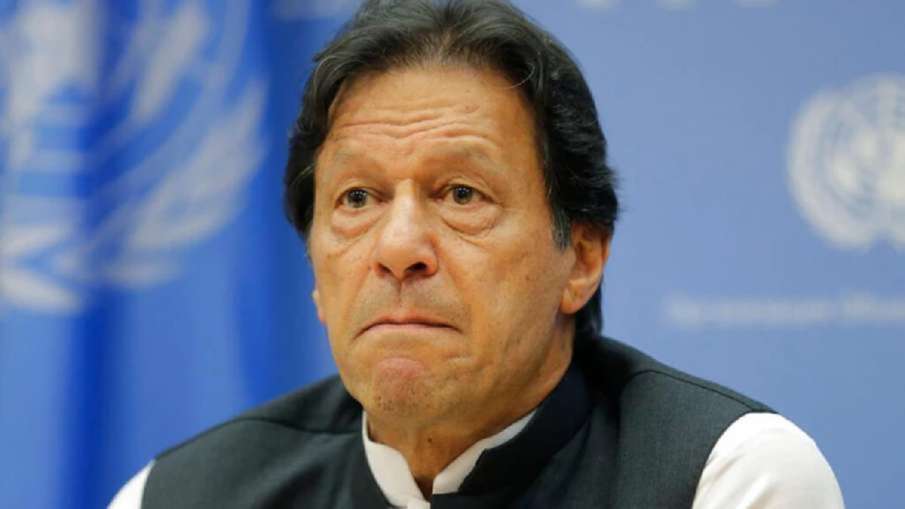 Islamabad: Pakistan's former Prime Minister Imran Khan, who is taking on both the government and the army, has suffered a major setback. Shireen Mazari, a close aide of Imran Khan, quit the Pakistan Tehreek-e-Insaf (PTI) party on Tuesday. He condemned the actions of Khan's supporters who attacked sensitive defense installations across Pakistan on May 9. Mazari has been arrested four times since May 12 and after his release announced his resignation and retirement from active politics. The police had arrested him from his residence and sent him to jail in connection with the violence on May 9. She was the Human Rights Minister from 2018 to 2022 under Imran Khan's regime.
Condemned the violence that followed Khan's arrest on May 9.
Addressing a press conference in Islamabad, he condemned the violence that followed Khan's arrest on May 9 and said he had given a similar affidavit in the Islamabad High Court. Khan is also the head of PTI. "Not only the violence of May 9 and 10, but I have always condemned all kinds of violence, especially violence against government establishments and symbols like the General Headquarters, Supreme Court and Parliament," he said. He then announced his decision to quit Khan's party PTI as well as his decision to retire from active politics.
My family, my mother and children my priority-Mazari
He said the arrest had an adverse effect on his health and family. He said, 'From today I am not a part of PTI, nor involved in active politics as my priority is my family, my mother and children.' At least 13 leaders, including Mazari, were arrested under an ordinance for the maintenance of public order following the unprecedented protest. Several times he got bail from the court but every time he was arrested soon after he was released. Several PTI leaders facing legal proceedings have left the party. Mazari's decision to part ways with Khan is being seen as a major political loss for the party.
24 leaders left PTI since May 9
The Express Tribune newspaper reported that the number of PTI leaders who defected from the party after the May 9 arson incident has now reached 24. Abdul Razak Khan Niazi, a former PTI member of the provincial assembly from Khanewal who defected from the PTI like Mazari, condemned the attacks on military installations in a press conference and suggested that such actions could not have taken place without the support of the party leadership. Khan has strongly condemned Mazari's arrest from outside Adiala after the court issued orders for his release.
Attempt to hurt the soul – Imran
Imran Khan tweeted, 'This governance is going to a new low. His health is critical and despite being granted bail by the court, arresting him again and making him go through this ordeal is only an attempt to hurt his soul. Criticizing the government headed by Prime Minister Shehbaz Sharif, he wrote, "Shirin will not break because of all the people I have met in my life, Shirin has more courage." However, the country is fast moving towards becoming a 'Banana Republic' (politically and economically unstable country), where power reigns. Meanwhile, civil society including journalists expressed disappointment over Mazari's decision and Geo News anchor Hamid Mir termed his retirement as a "huge loss" to democracy and human rights activism. His daughter Iman Mazari-Hajir told media persons after the court order that "the government should think and not destroy houses like this." (input language)