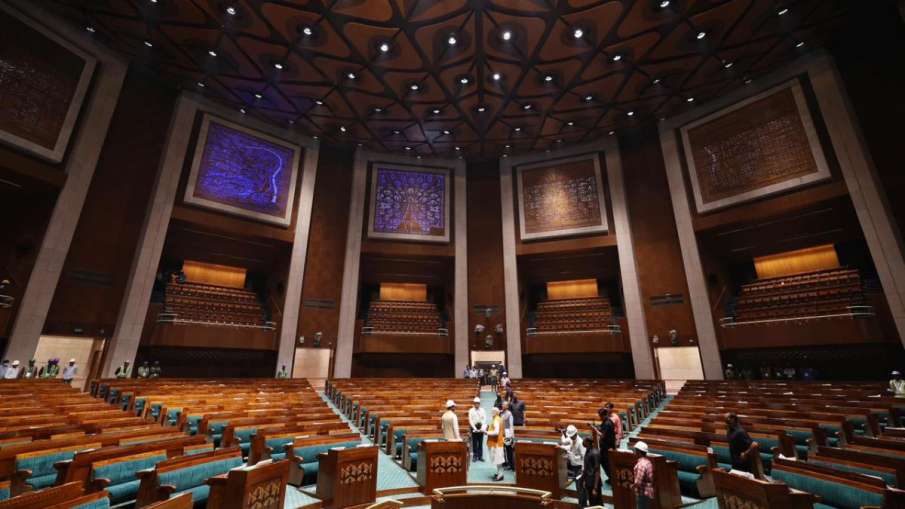 New Delhi: A new history will be written in Indian democracy on Sunday, May 28. On this day the country will get its new parliament building. Prime Minister Narendra Modi will inaugurate this Parliament House. This program has become a topic of discussion since now. Many MPs and parties have announced to boycott this program. But in this article, we will tell you who all have been invited to attend the programme.
Deputy Chairman of Rajya Sabha will also be included
According to sources, invitation letters have been sent to all the former Speakers and Chairmen of Lok Sabha and Rajya Sabha to participate in this program. Along with this, all the members of both the Houses have also been called. The call has been sent through both digital and physical means. Sources said that an invitation has also been sent to the Chief Ministers of all the states and union territories of the country to attend. Along with this, Deputy Chairman of Rajya Sabha Harivansh can also be present in this program.
Invitation has also been sent to Ratan Tata
Along with this, Chief Architect of the new Parliament House Bimal Patel and well-known industrialist Ratan Tata have also been invited for this program. At the same time, the secretaries of all the ministries of the central government have also been called in this. Apart from this, many actors and players of the film world have also been invited in this program. The President and the Vice President will not attend the event but the message sent by them will be read out at the inaugural event.