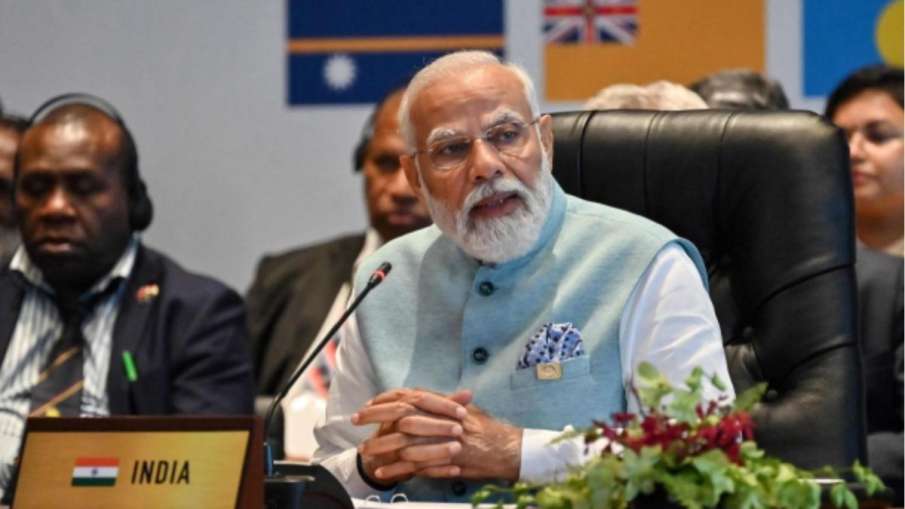 Prime Minister Narendra Modi said in Australia that the Indo-Pacific region is facing several challenges such as climate change, terrorism, security of sea lanes of communication and piracy. PM Modi said, India believes that these can be resolved only through joint efforts. In an interview to 'The Australian' newspaper, the PM said he wanted to take relations with Australia to the 'next level', including defense and security ties, to help ensure an 'open and free' Indo-Pacific.
"I have seen that Prime Minister Albéniz is like that too"
In an interview to 'The Australian' newspaper, PM Modi said, "I am not a person who gets satisfied easily." He said, "I have seen that Prime Minister Albanese is also like that. I am confident that when we are together again in Sydney, we will have the opportunity to explore how we can take our relationship to the next level, identify new areas of complementarities and enhance our cooperation. Modi arrived in Australia on Monday for the third and final leg of his three-nation tour. During this he will hold talks with his Australian counterpart Anthony Albanese and participate in a community event with the Indian diaspora.
PM on India's 'refusal' to criticize Russia
Prime Minister Modi said he wanted the two countries to move forward to harness the true potential of the close defense and security ties amid growing defense ties. The Prime Minister said, "As two democracies, India and Australia have a common interest in a free, open and inclusive Indo-Pacific. There is synergy in our strategic approach. "He said," The high level of mutual trust between us has naturally translated into greater cooperation in defense and security matters. Our navies are participating in a joint naval exercise." Modi also ruled out that India's "refusal" to criticize Russia would harm bilateral ties as Australia has been critical of Moscow over the Ukraine war. Used to be.
"One advantage of having good friends is that…"
The Prime Minister said, "One advantage of being good friends is that we can discuss freely and appreciate each other's point of view. Australia understands India's position and it does not affect our bilateral relations. He expressed hope that the visit would help the two countries identify new areas of cooperation, including new technology, clean energy, critical minerals, This includes building resilient supply chains for mining, cyberspace and movement of skilled professionals.
"Relationships have fundamentally changed since the last visit"
Prime Minister Modi said that since his last visit, the bilateral relationship has 'changed fundamentally' from annual summits, economic cooperation and trade agreements, and comprehensive strategic partnership. "We have made remarkable progress in defence, security, investment, education, water, climate change and renewable energy, sports, science, health, culture, among other fields," Modi told the newspaper. People-to-people contacts continue to be a strong pillar of our partnership. The number of Indian expatriate community in Australia has increased over the years.
read this also-
"The condition of West Bengal is worse than Ukraine", Shubhendu Adhikari targeted Mamata government
Jharkhand: Woman delivered in hospital, 5 children born together, RIMS tweets picture