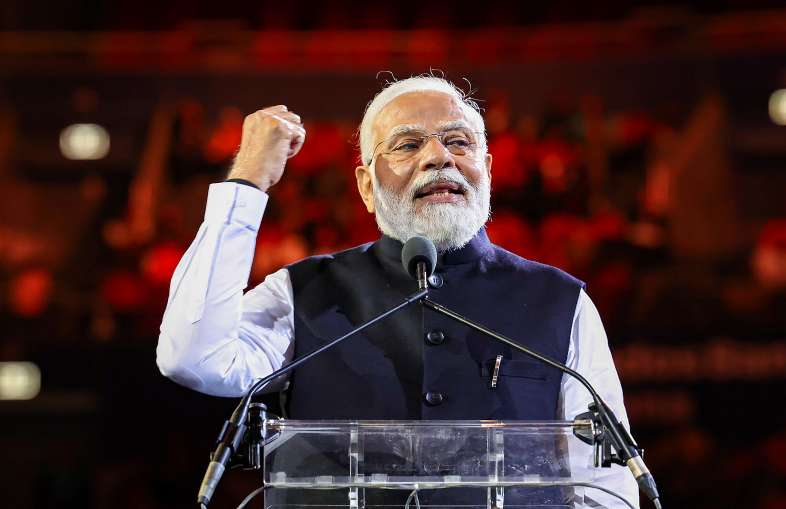 Seeing the craze and craze of the people towards Prime Minister Narendra Modi, America's President Joe Biden has once again been surprised. Impressed by the popularity of PM Modi, just last week, Joe Biden had said that .. I should take your autograph… Now once again the American President has started feeling dizzy after seeing the tremendous popularity of PM Modi. Actually the Indian Prime Minister is going to visit America in June. According to the White House, President Joe Biden is receiving requests from a large number of people to invite himself to the state dinner hosted for Prime Minister Narendra Modi. The number of requests is so high that Biden is surprised.
The White House says that this shows the enthusiasm of the people towards PM Modi. "I think it's a good thing," White House press secretary Jean-Pierre told Tuesday's daily news conference. It shows enthusiasm about Prime Minister Modi being here on June 22.' The press secretary said in response to a question that the President will meet Indian-Americans in his administration, lawmakers and corporate sector stalwarts at that state dinner. Requests are being received to invite them to the event that Biden and his wife, Jill Biden, are hosting for Prime Minister Narendra Modi next month. The press secretary said that this is important and it shows why it is necessary to continue to take forward the partnership that we have with India. He said, "The President and the First Lady are excited to welcome Prime Minister Narendra Modi on his official visit, which is going to take place on 22 June.
Indo-US relations will get stronger
The White House Press Secretary said, "It will provide an opportunity to reaffirm the deep and close partnership between India and the US." Prime Minister Modi will visit the US in June at the invitation of US President Joe Biden and First Lady Jill Biden. Will come on his first state visit. The Biden couple will also host Modi at a state banquet on 22 June. Several other leaders of the Indian-American community have welcomed the visit of the Prime Minister. Modi's visit to the US comes ahead of the G20 summit to be hosted by India in September. Announcing Modi's upcoming US visit on May 10, White House Press Secretary K. Jean-Pierre said the visit would further deepen the closer and closer partnership between the United States and India, and provide opportunities to connect Americans and Indians. Will also strengthen warm relations.
Modi has made more than half a dozen visits to the US for bilateral and multilateral meetings since becoming prime minister in 2014 and has held meetings with all three former US presidents Barack Obama, Donald Trump and Joe Biden. But now, for the first time, he has been invited for an official state visit, an honor accorded only to America's closest allies.
read this also
PM Modi can also address the US Parliament in June, eager MPs sent request letter to McCarthy
America again praised PM Modi, said- India's "Guruji" is heavy on the world's 5G and 6G