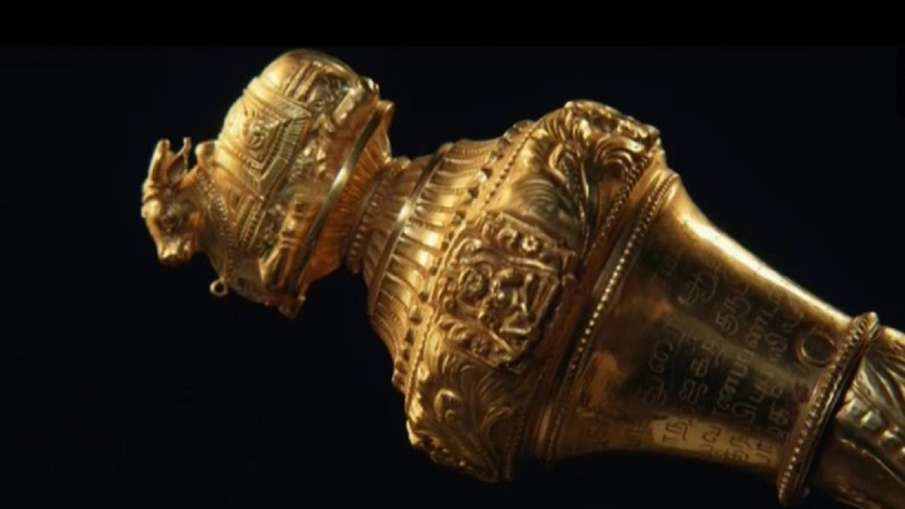 New Delhi: Home Minister Amit Shah held a press conference on the occasion of completion of 9 years of Modi government, in which he mentioned 'Sengol'. Since then the discussion has started that what is this Sengol after all? Amit Shah himself has told about this that Sengol is associated with our ancient tradition, which has played an important role in history. It was accepted by Pandit Nehru on the night of 14 August 1947.
What is sengol?
Sengol is derived from the Sanskrit word "sanku", which means "conch". The conch shell is considered very sacred in Hinduism. It is associated with the Chola Empire. In ancient times, sengol was considered a symbol of the power and authority of emperors. It was also called the scepter. When India became independent in 1947, this Sengol was considered a symbol of getting power from the British. Now Sengol will be installed in the new Parliament House. Shah has told that till now this sengol was kept in the museum of Allahabad.
Sengol is a symbol of getting power from the British
Shah told that a unique incident took place on August 14, 1947, but today after 75 years, most of the citizens of the country are not aware of it. During this Sengol played an important role. This Sengol became a symbol of the transfer of power from the British. Actually, when Lord Mountbatten asked Pandit Nehru about the process of transfer of power, Rajagopalachari told about the tradition of Sengol. In this way the process of Sengol was decided. After this the sacred Sengol was brought from Tamil Nadu and given to Pandit Nehru in the middle of the night. After which it was believed that the British had handed over the power to Nehru.
Inauguration of the new Parliament House on 28 May
The new Parliament House will be inaugurated on 28 May. Home Minister Amit Shah told that PM Modi will inaugurate the new Parliament House on 28 May. During this, he will also honor 60 thousand Shram Yogis. Meanwhile, Sengol will be installed near the speaker's seat.
read this also:
Tied the dead cow with a rope and dragged it for several kilometers, the ex-MLA reached the spot, got angry, VIDEO surfaced
Jammu and Kashmir: Cruiser vehicle fell victim to a horrific road accident in Kishtwar, 7 people died