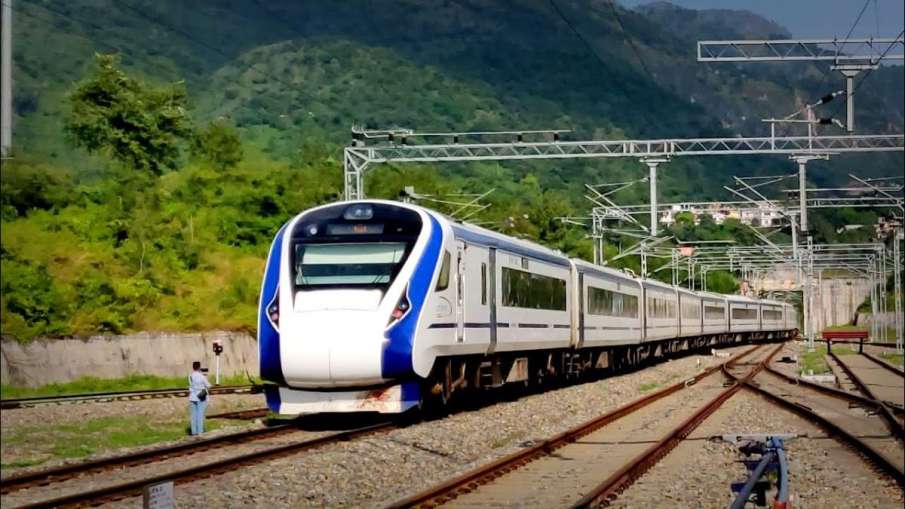 New Delhi: The Vande Bharat train, which has rejuvenated the railways and made travel easier, is now being expanded across the country. This train is one of the biggest dreams of Prime Minister Narendra Modi. When PM Modi had flagged off the first Vande Bharat train between Delhi and Katra, he had said that soon the entire country would be connected by Vande Bharat train. His statement is now turning into reality.
PM Modi will show green flag tomorrow
In this sequence, on Thursday, May 25, this train will be flagged off between Delhi to Devbhoomi Uttarakhand's Dehradun. PM Modi himself will flag off this train through virtual medium at 11 am. This train will go from Anand Vihar station to Dehradun. However, its regular operation will start from Sunday, May 28. At present, the train with 8 coaches will be operated on this custom.
Regular operation of the train will start from May 28
On May 28, the train will leave from Anand Vihar in Delhi at 5:50 pm. During this, it will reach at Meerut City station at 06:38. After this, starting from here, it will stop at Muzaffarnagar station at 07:08. After stopping here, the train will reach Saharanpur at 7:55, Roorkee at 8:31, Haridwar at 9:15 and Dehradun at 10:35. During this time the number of this train will be 22457.
Train will run from Dehradun at 7 am
While returning to Delhi, this train will leave Dehradun at 7 am. During this time it will reach Haridwar at 8:04 am, Roorkee at 8:49 am, Saharanpur at 9:27 am, Muzaffarnagar station at 10:07 am, Meerut City station at 10:37 am and Anand Vihar station at 11:45 am. The train number during this period will be 22458. The train will run at a maximum speed of 110 km on this route.