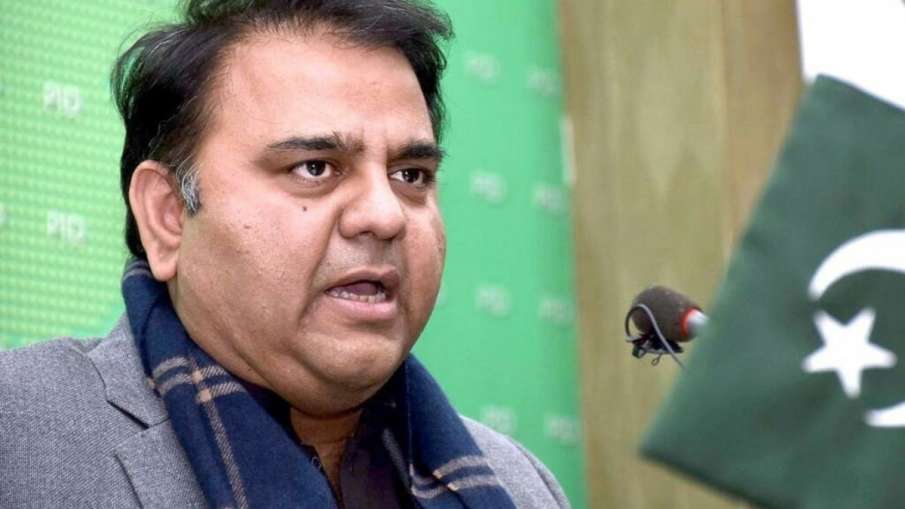 Pakistan Tehreek-e-Insaf (PTI) President and former Prime Minister Imran Khan has suffered another major setback. Senior politician Fawad Chaudhary, a close aide of Imran Khan, who was the Information and Broadcasting Minister in power, on Wednesday resigned from the former ruling party PTI. At the same time, he also completely separated from PTI President Imran Khan. According to Pakistani media, Chaudhary wrote on his Twitter handle, "I had categorically condemned the events of May 9, I have decided to take a break from politics, I have resigned from my party post and I have met Imran Khan." I'm falling apart."
Hours after the National Accountability Bureau (NAB) arrested PTI chief Imran Khan in the Al-Qadir Trust corruption case, Fawad joined a long list of PTI leaders who faced vandalism and violent protests across the country on May 9. Had announced to leave PTI after the demonstrations. Imran Khan has got a big blow due to Fawad's resignation. One by one the leaders are leaving Imran Khan and his party PTI for fear of going to jail. Due to this Khan is getting isolated.
Till now these PTI leaders left Khan's side
So far, Shireen Mazari, Faiyazul Hasan Chauhan, Malik Amin Aslam, Mehmood Maulvi, Amir Kayani, Jai Prakash, Aftab Siddiqui and Sanjay Gangwani, among others, have left Imran Khan's party. Speaking to the media in Islamabad on Tuesday, Shireen had said that she was not only leaving the party but was also saying goodbye to active politics, adding that she and her daughter Iman Mazari were in poor health during the 12 days in captivity. It was done. She had said, I am leaving politics because of my children, family and health issues. My family and children are my first priority. I have condemned the incidents that happened on 9th and 10th May. I have condemned all kinds of disturbances.
However, PTI chairman Khan sees this exodus as forced divorce 'at gunpoint'. Political experts believe that this is an attempt to factionalize the PTI, just as the PML-N was transformed into the PML-Q overnight at the turn of the last century. Without mincing words, this is obviously a result of pressure coming from the establishment, said Mustafa Nawaz Khokhar, a former senator from the PPP. The government is just fueling it.