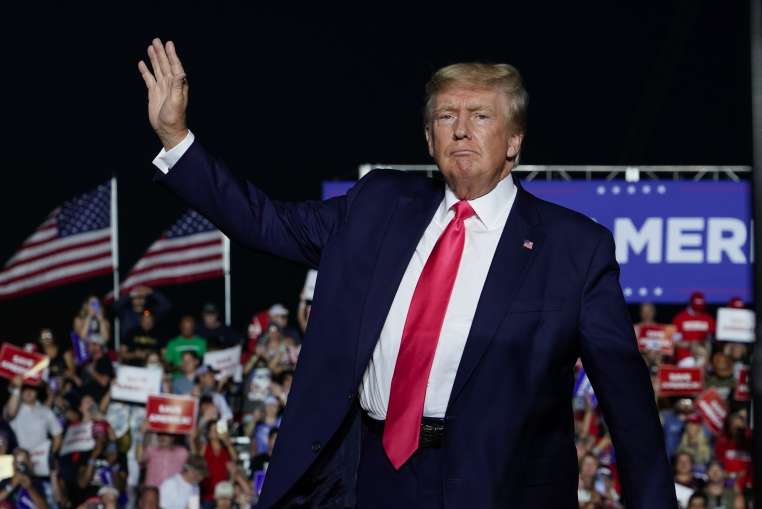 In the US presidential election-2024, the path of former President Donald Trump is becoming more difficult. Now in the 2024 presidential election, Donald Trump will face Florida Governor Ron DeSantis before Joe Biden. In fact, Ron DeSantis has announced on Wednesday that he will join the candidature race for the 2024 presidential election. He is also the candidate of Trump's party Republican. In such a situation, he has now become the main rival of Donald Trump. To reach the final race of the presidential election, Donald Trump will now have to first get ahead of the governor of Florida in the election. Only after this his candidature will be decided for the final election.
Ron DeSantis will challenge him as an opponent of the current Republican Party leader Donald Trump. The 44-year-old Republican leader made the disclosure in an online conversation with Twitter CEO Elon Musk. It's a new chapter in the journey from a simple congressman to a two-time governor who has voiced his opinion on race, gender, abortion and other divisive issues. DeSantis is considered the strongest Republican opponent of Trump. DeSantis' entry into the Republican field has been discussed for months and he is considered one of the strongest rivals to Democratic Party leader President Joe Biden. The Republican nominee will face Biden in the November 2024 general election.
So far, 3 prominent leaders have claimed from the Republican side
On behalf of the Republican Party, a total of three leaders, including Donald Trump, have so far claimed their candidature for the presidential election 2024. Among them, apart from Donald Trump and Florida Governor Ron DeSantis, Indian-origin Nikki Haley, who was the two-time governor of South Carolina, has also presented her candidacy on behalf of the Republican Party. Please tell that both these leaders have started making the path of 2024 difficult for Trump. Because before competing with Joe Biden, Trump will have to win the competition with these two leaders of his own party. Nikki Haley has also been a former US ambassador to the United Nations.