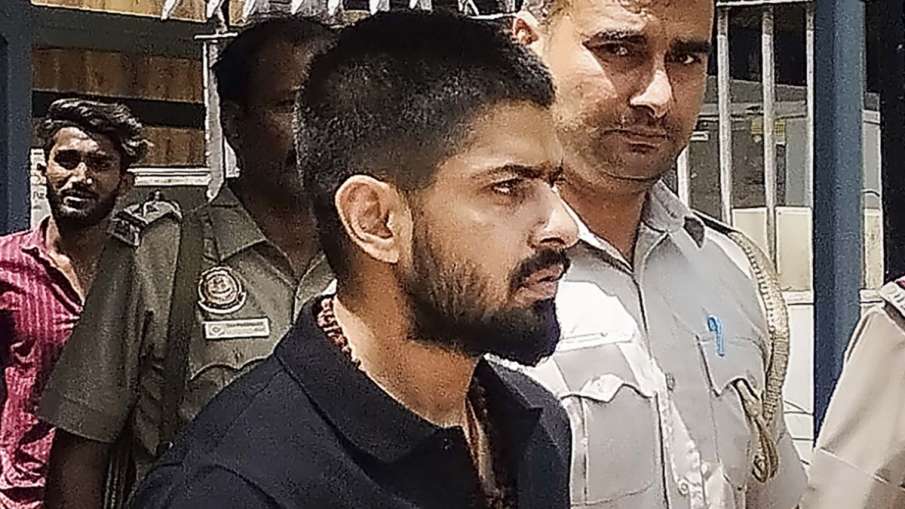 New Delhi: Gangster Lawrence Bishnoi was brought to Delhi from Ahmedabad's Sabarmati Central Jail at around 12:30 pm on Wednesday. Bishnoi has been shifted to Mandoli Jail for security reasons. Actually, the prison administration has taken this decision after seeing the possibility of gang war after the murder of Tillu Tajpuria in Tihar Jail. Last month, Bishnoi's associate Prince Tewatia was also murdered in Tihar Jail. According to sources, Lawrence Bishnoi has been kept in cell number 15 of the high security ward.
Prince Tewatia was murdered in Tihar
Tillu Tajpuria, accused in Delhi's Rohini court firing incident, was murdered in Tihar Jail on May 2. In this gang war in the jail, the assailants used sharp weapons to kill Tajpuria. Earlier on 14 April Lawrence Bishnoi His accomplice Prince Tewatia was killed in a gang war inside Tihar Jail. Tewatia had an altercation with Atatur Rahman, a member of another gang, after which the inmates of the two groups clashed with each other. Four prisoners were also injured in this incident.
The jail administration did not want to take the risk
The administration did not want to take any risk in Bishnoi's case due to these incidents in Tihar Jail at a gap of last few days. This is the reason why he has been shifted to Mandoli Jail. Meanwhile, Special Branch of Delhi Police has arrested an alleged member of Lawrence Bishnoi gang after an encounter in Delhi. Police said on Wednesday that the accused Yogesh alias Himanshu was absconding for three years after being released from jail on interim bail in a case of attempt to murder in Delhi.