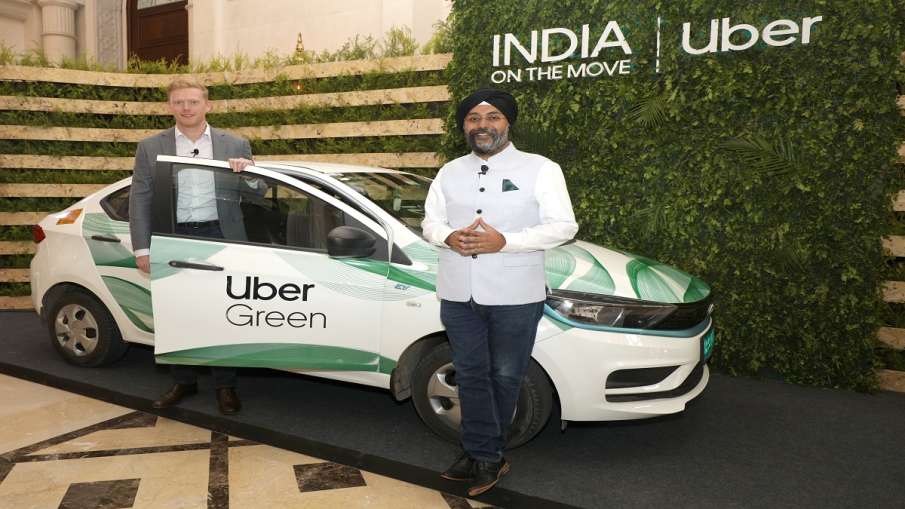 global ride sharing app uber has launched Uber Green to achieve the goal of zero pollution mobility in India. Under this, Uber will include electric vehicles and two-wheelers in its cab service. Under this, the company has announced the launch of Uber Green in Delhi, Mumbai and Bengaluru from June 2023. Through Uber Green, passengers will be able to book an electric vehicle for their journey. Through this service, the company will provide on-demand EV service in India, which will provide better experience to the passengers. Uber Green is the world's most widely available on-demand mobility solution for zero or low-emission rides. It is present in more than 100 cities in 15 countries around the world.
Target to drive only electric vehicles by 2040
Speaking about these announcements, Andrew McDonald, Senior Vice President, Mobility and Business Operations, Uber, said, "The rapid pace of electrification in India makes it a priority country for Uber as we look to transform every ride on our platform We want to meet our commitment to electrify by 2040. Today we are taking a big step towards that goal with the launch of Uber Green. We know that our impact goes far beyond technology. We are determined to be a partner to cities and governments as they seek to reduce climate change and pollution as much as possible through sustainable mobility."
announced new partnerships
Fleet Partner Expansion: Uber will partner with Everest Fleet Pvt Ltd, the country's largest B2B fleet service provider, to drive the growth of EVs on its platform, and MOVE, Uber's global fleet partner, will ensure the presence of 25,000 electric vehicles across Uber's top seven cities, enabling drivers to drive faster Will help to move towards EV.
EV Two Wheeler Partnership: Uber is partnering with EV-as-a-service startup Zipp Electric to deploy 10,000 electric two-wheelers by 2024 to promote sustainable mobility in its fast-growing Uber Moto category.
EV Financing: Uber and Small Industries Development Bank of India (SIDBI) have signed an MoU to support customers in purchasing clean fuel vehicles – EVs and CNG.
EV Charging Infrastructure: Uber is pursuing two key partnerships in the area of ​​charging infrastructure. It will also implement its global mobility agreement in India with BP Pulse in association with Jio-bp. Uber has also signed an MoU with GMR Green Energy to set up dedicated charging facilities.