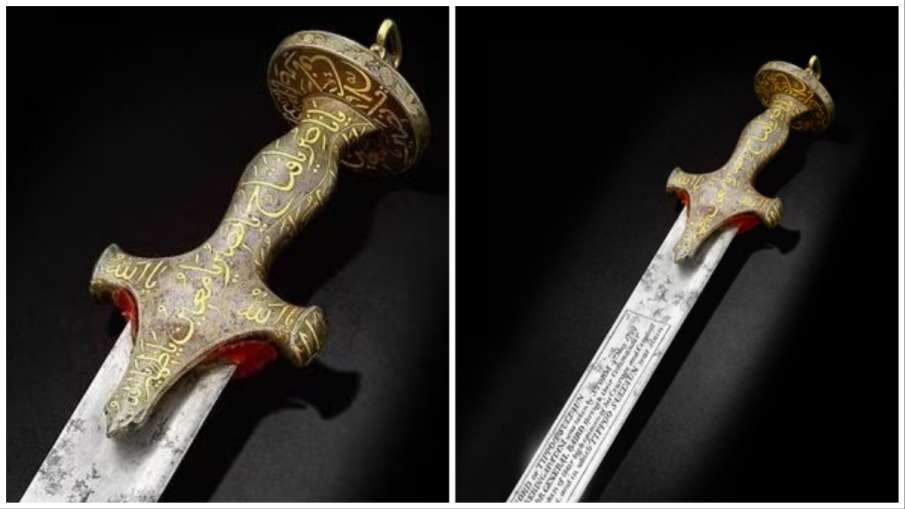 Tipu Sultan Sword Auction: The sword of Tipu Sultan, the ruler of Mysore, has broken all previous records at auction. Please tell that after defeating Tipu Sultan, this sword was recovered by the British from his private room. This sword was auctioned in London this week. It was auctioned at the Islamic and Indian Art Sale for £14 million. That is, this sword has been auctioned for about Rs 143 crore. Significantly, Tipu Sultan ruled Mysore from the year 1782 to 1799. Tipu Sultan's sword 'Sukhela' is called the symbol of power.
Tipu Sultan's sword auctioned
Excellent carving has been done on the sword of Tipu Sultan. The sword was presented to General David Baird by the East India Company as a token of their high regard for his courage and conduct in the attack. Many attacks had been done on Tipu earlier also by this British but Tipu was killed in the attack on Tipu in 1799. Please tell that Tipu is also known as 'Tiger of Mysore'. One of Tipu's personal weapons, this sword was auctioned on Tuesday. Auctioneer Oliver White said in his statement that the magnificent sword is the finest of all the weapons belonging to Tipu Sultan that are still in private hands.
The British got the sword after Tipu's death.
Neema Sagarchi, group head of Islamic and Indian art, said the sword has an extraordinary history and unmatched craftsmanship. The head of the group said that two people bid through the phone, while one person in the room bid for the sword. There was fierce competition among the people who reached to buy the auction. Please tell that after destroying Srirangapatnam, the British got many weapons from Tipu's room. In this, some weapons were considered very special and close to Tipu. This sword was one of them.
(input language)