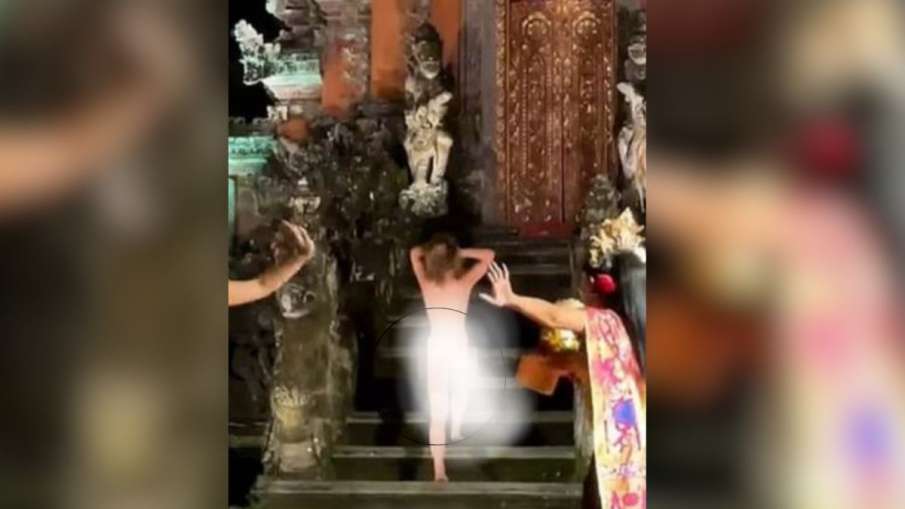 There was a stir in Bali, Indonesia, when a German tourist started behaving strangely in a Balinese temple. Due to this there was panic in the temple for some time. The German tourist was later sent for mental health treatment. She reportedly got into an argument with the staff members and then forced herself into the outer area, where she undressed and stood close to the dancers.
A German tourist who was arrested after stripping at a temple in Bali and entering a sacred performance has been sent for mental health treatment by Indonesian authorities, according to a report in the South China Morning Post. Darja Tushinsky, 28, was also charged with failing to pay hotel bills while on holiday on the island. The incident also comes at a time when Indonesia is implementing stricter rules for misbehaving tourists.
The South Asian country has seen an increase in foreign visitors engaging in actions or making gestures that hurt the religious sentiments of Balinese Hindus, according to officials, according to the outlet. "The foreigner is depressed because he doesn't have money to stay in Bali," police spokesman Stephenus Sateke Bayu told SCMP.