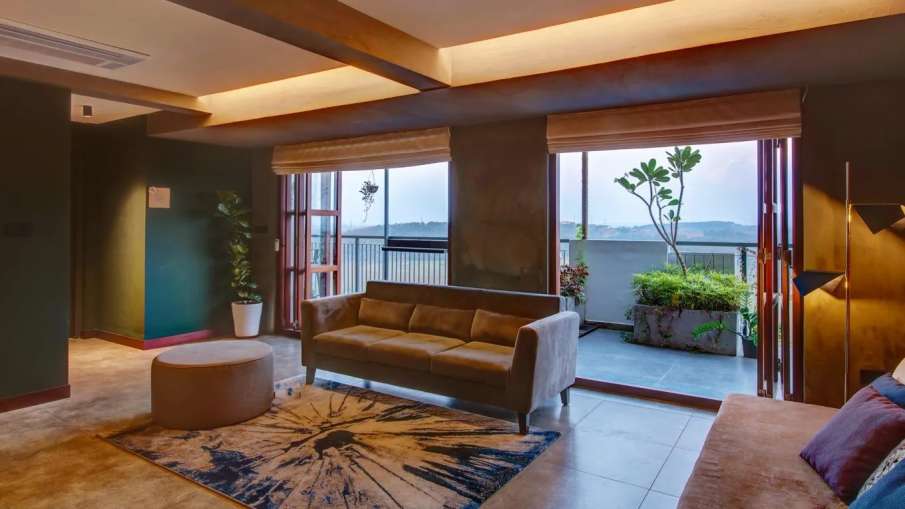 covid-19 pandemic has changed the way people work, learn and live, leading to a change in demand for housing. With work-from-home and study-from-home culture becoming the new normal, home buyers are demanding more space and additional rooms to meet their needs. As a result, the sale of 3 and 4 BHK flats has increased in Delhi-NCR.
According to data accessed by real estate data analytics firm PropEquity, 3BHKs were to account for 49% of the new supply of housing units in the year 2022 and 44% of the unsold stock. In comparison, the demand for 2BHKs has come down to only 12% of the new supply in the year 2022 and 36% of the unsold stock.
2BHK was the highest demand before Corona
While before the pandemic, the demand for 2BHK was the highest, ranging between 40% to 45%, and the demand for 3BHK was only 25% to 30%. This was the case in almost most of the top cities except in the Mumbai Metropolitan Region. However, after Corona, the work from home culture has increased the demand for bigger houses. According to Prop Equity data, there has been a 30% to 35% jump in demand for 3BHK units in top cities. While it was 25% and 30% in the pre-Covid period. Larger homes are expected to account for 49% of the total housing demand in 2022, indicating a shift in buyer preferences towards 3BHKs.
work from home culture changed the thinking of people
Himanshu Garg, Director, RG Group informed that the trend of work from home has changed the housing preferences of the people to a great extent. With the option of working from home, individuals are no longer bound to live in the city. He can choose to live in a bigger and more affordable location. Keeping in mind the demand for bigger flats in the market, we have recently launched Phase 2 of 3BHK Apartments at RG Luxury Homes located in Sector 16, Greater Noida West.
Demand for bigger houses increased after a long time
This is perhaps the first time in many years that there is such a huge demand for large 3 and 4 bedroom homes and this has impacted the real estate market in various ways. The inclination towards bigger homes is not just limited to urban areas, but also in suburbs adjacent to them like Noida Expressway, Greater Noida West, Jewar, Affordable homes are still available today, there has been a spurt in the demand for homes. With remote working likely to continue, the trend towards larger homes and suburban living is expected to persist into the future.
For these reasons people are buying big houses
With more people working remotely, having a dedicated work station at home has become a priority for many home buyers, resulting in increased demand for homes with additional rooms that can be converted into a home office or study room. The demand is also high for homes with large living rooms, bedrooms and kitchens with additional amenities such as yoga spaces and decks offering natural light and ventilation, among other things. Outdoor spaces such as balconies and terraces have become more popular as people look for ways to enjoy the outdoors without leaving their homes.
The facilities available in the society attracted
According to Sandeep Sawhney, Chairman, iThem World, People are getting all kinds of amenities in the big size built in the society. People now prefer homes that provide space for study, exercise and other recreational activities. Due to being inside the house for a long time in the Kovid period, the demand for a big house has also increased. In addition to this, the existence of large IT businesses offering ample employment opportunities, ongoing government efforts to promote infrastructural development and the best standards of living found in major metros have also contributed to the growth of commercial and residential properties in Gautam Buddha Nagar. increased demand.