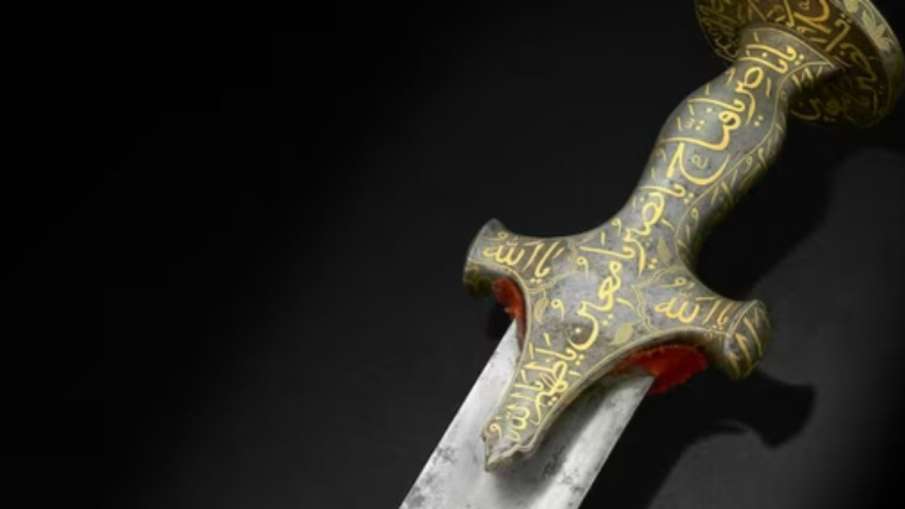 You must have heard the story of former Mysore ruler Tipu Sultan. Tipu Sultan's sword, kept in Britain, was auctioned in London today for over $17 million. Let us tell you that Tipu Sultan's 'bedchamber sword' was sold for more than 14 million pounds ($ 17 million) during an auction in London. Described as one of the rarest artifacts in the world. The sword's sale was conducted by Bonhams, a privately owned international auction company in London. Tuesday's auction fetched £14,080,900 against an estimate of £1.5 million to £2 million.
The auction company said the sword was found in the private quarters of Tipu Sultan's palace after he was executed by British forces on May 4, 1799. After Tipu's death, the sword was presented to British Major General David Baird as a symbol of his courage, according to Bonhams. The extremely rare calligraphic hilt of the sword is a masterpiece of late 18th century Indian manufacture, inlaid with gold, the auction company said. The English inscription on the blade, probably added by Baird or a descendant, tells how it was found in Tipu Sultan's bedroom after the fall of Seringapatam (now Srirangapatna) and presented to the general as a trophy of his victory. it was done.
Sultan was killed while fighting in London
Tipu was killed on 4 May 1799. On the spine of the blade, the gold inscription 'Shamshir-e Malik' or 'Sword of the King' is inscribed. "The sword has an extraordinary history, a surprising provenance and unmatched craftsmanship," CNN quoted Neema Sagarchi, group head of Islamic and Indian art at Bonhams, as saying. It is no surprise that there was a heated competition among the bidders. We are happy with the result. According to Bruno Vinciguerra, CEO of Bonhams, the magnificent sword is the greatest of all the weapons belonging to Tipu Sultan, which is still in private hands. Its close personal association with the Sultan, its impeccable provenance on the day it was captured, and the exquisite craftsmanship involved in its making, he said, made it unique and highly desirable.